Description du produit
Dimmable 12V 60W alimentation à découpage \ n Spécifications 0 / 1-10v dimmable 220v 12v transformateur 60w \ noutput: 12v 24v, \ noutput puissance: 60W \ nEfficacité> 88%, PF> 0.90 \ n100% burn-in test \ n \ n \ n Alimentation à découpage 12V 60W de Dimmable \ n Caractéristiques: mode 1.Dimming: 0 / 1-10v dimmable \ n2. le conducteur mené mené de tension constante de triac 12v / 24v / 36v \ n 4.I / P: 90-135v / 170-265VAC, 50 / 60Hz \ n 5.Tambiante d'Ambient: 20 degrés ~ 40 degré de pleine charge \ n 6. Efficacité> 88% \ n7. PFC> 0,90 \ n 8. taille: L200 × W68 × H53 mm \ n 9. surcharge, surchauffe, surtension, protection de court-circuit \ n 10. CE, UL / cUL, RoHS approbation \ n 11.Nous donnons 3 ans Garantie \ n (Nous nous engageons à vous en remplacer en cas de défectuosité pendant la période de garantie) \ n \ n Variable 12V 60W alimentation à découpage \ n Paramètres du produit:
Model

 SMT-012-060VD

SMT-024-060VD

SMT-036-060VD

Single Output features

Constant voltage

12vDC 

 24vDC 

           36vDC

output current

5.0Amp

2.5Amp 

          1.67Amp

output power

60watt

60watt

60watt

Ripple & Noise
250mV
Current Regulation
±3%
Starting time
1000mS/230Vac, 3000mS/110Vac
Input

Voltage range

90Vac-265Vac

Frequency range
47Hz-63Hz
Power factor
PF>0.93/230Vac,PF>0.92/110Vac
Efficiency
87%/110Vac , 86%/230Vac
Inrush Current
20A/110Vac, 40A/230Vac
Leakage Current
<1mA/120Vac,240Vac
Protection
short circuit
Single Protection,Hiccup ,recovery after the fault removed.
Over voltage
Protection mode:Limit highest voltage, recovery after the fault removed.
Over temperature
105oC±5 oC ( Internal radiator's temperature)
over load
Protection mode:Closed Output voltage,recovery after temperature automatic recovery.
Application: \ n Nos produits sont largement utilisés dans diverses industries, telles que les lumières d'éclairage à LED extérieures, LED Neon, LED City Décoration, LED Lighting Publicité, LED Display, Appareils de protection de sécurité, Télécommunications, Réseaux, Lumières de véhicules, Panneaux de contrôleur, etc. \ n \ n
\ n 0 ~ 10V courant continu étanche dimmable conducteur LED Courant de sortie: 500mA, 700mA, 900mA, 1200mA, 1500mA, 2100mA, puissance de sortie de 3000mA \ n: 40w, 45w, 50w, 60w, 80w, 100w \ n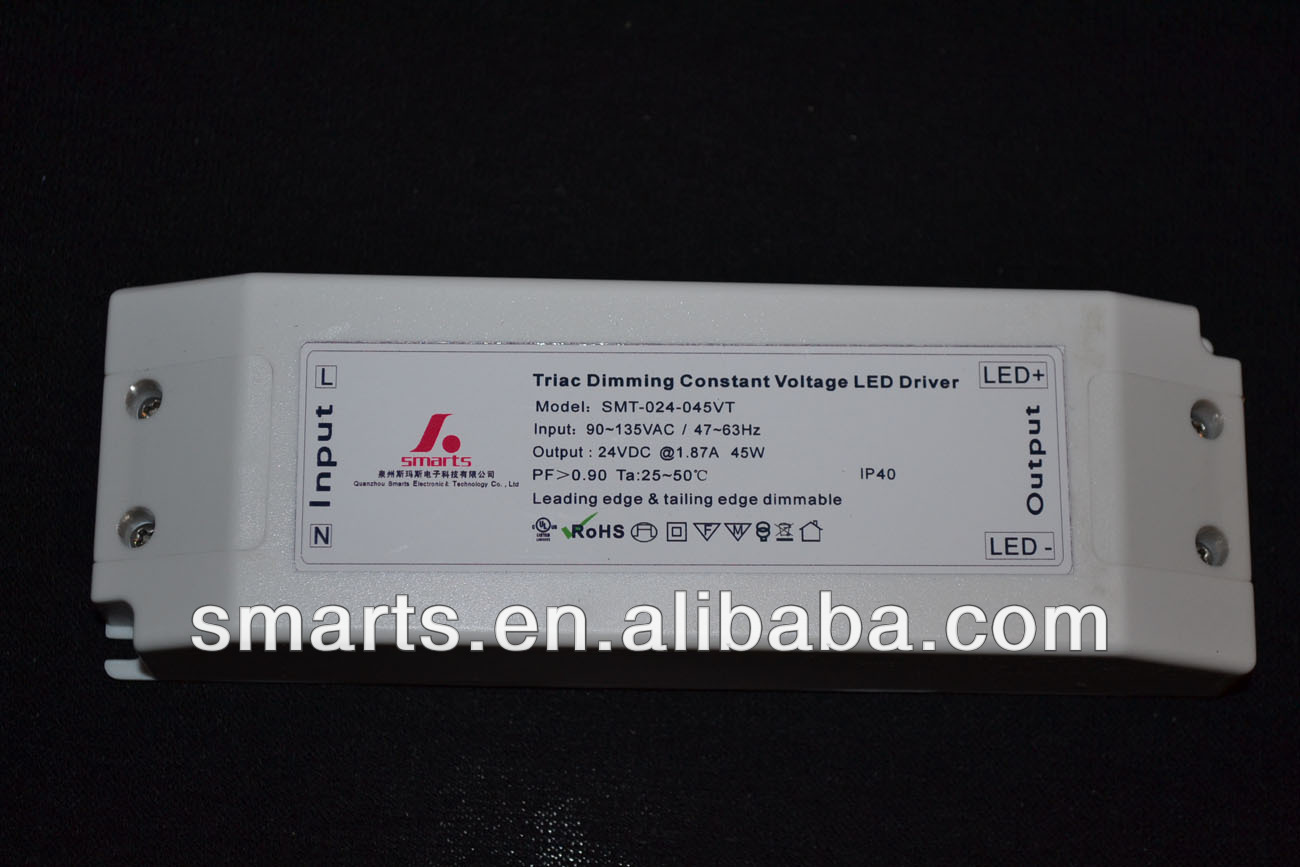 \ n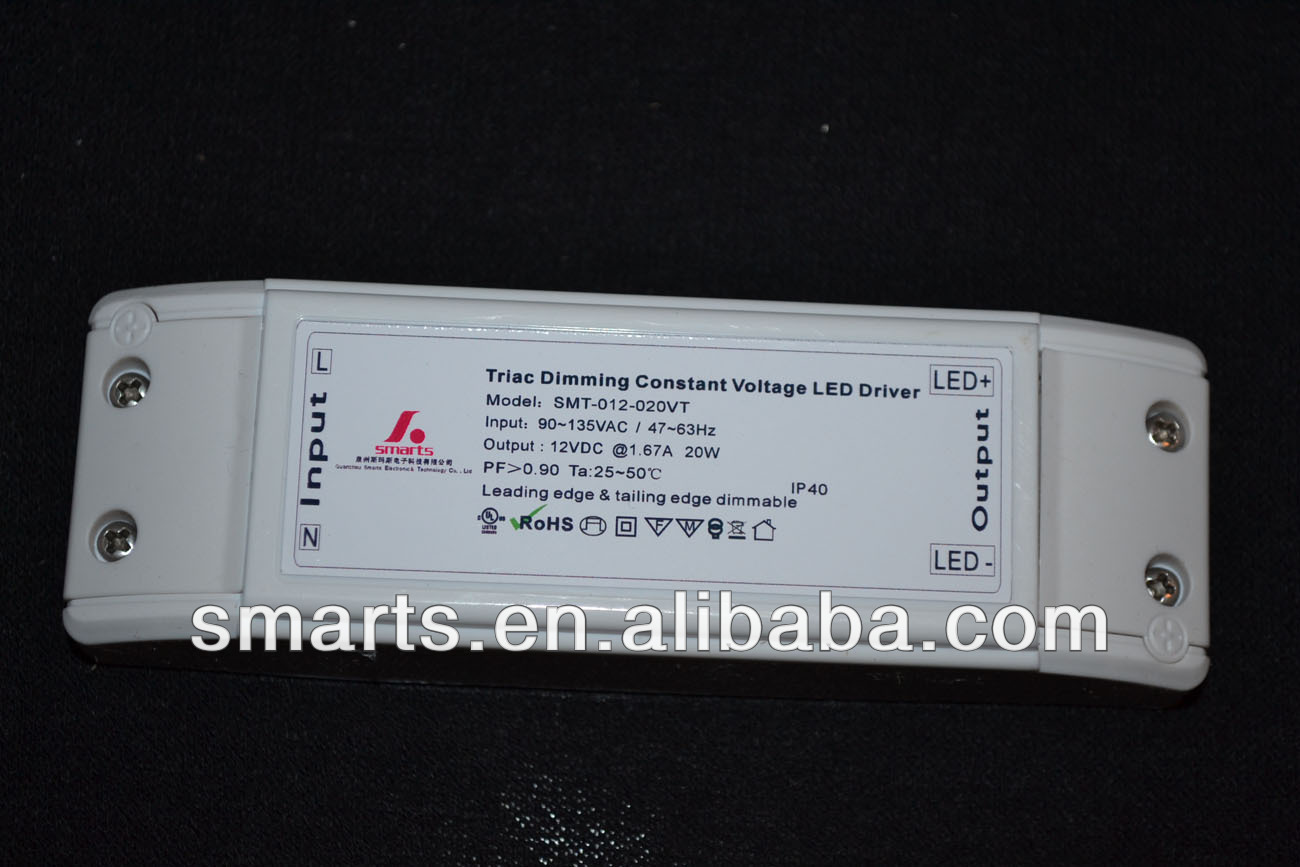 Bloc d'alimentation LED dimmable Triac (12Vcc / 24Vcc, 20w, 30w, 45watt) Alimentation secteur à découpage 12V 60W dimmable \ n \ n
Groupes de Produits : Driver LED 0-10V Dimmable > 0-10V Dimmable Constant Tension LED Driver